Teak Wood furniture manufacturers do not only produce wooden boards, but have a broader meaning, namely factories of all wood products including woodenware, wooden kitchenware, furniture, wooden floors, and all wooden goods.
In addition to the finished products that we use every day, wood factories also produce construction materials made of wood which of course are used for any building including houses, apartments, hotels and various other buildings.
A real example of a wood factory product in the form of furniture is teak outdoor furniture which is widely supplied by countries in Asia, including the best from Indonesia. In addition to outdoor furniture, there are also many indoor furniture that use only wood or a combination of wood with other materials such as iron, foam, cloth, marble and many other materials that can be combined with wood to make furniture.
In addition to wooden furniture, other items that use a lot of wood are wooden kitchenware. Examples of items for kitchen purposes made of wood which have become a trend throughout the world in recent years are wooden cutting boards, wooden trays, wooden cups, wooden cutlery, wooden spoons, wooden spatulas, and many more types and currently have developed with luxurious designs to meet the needs of the rich community.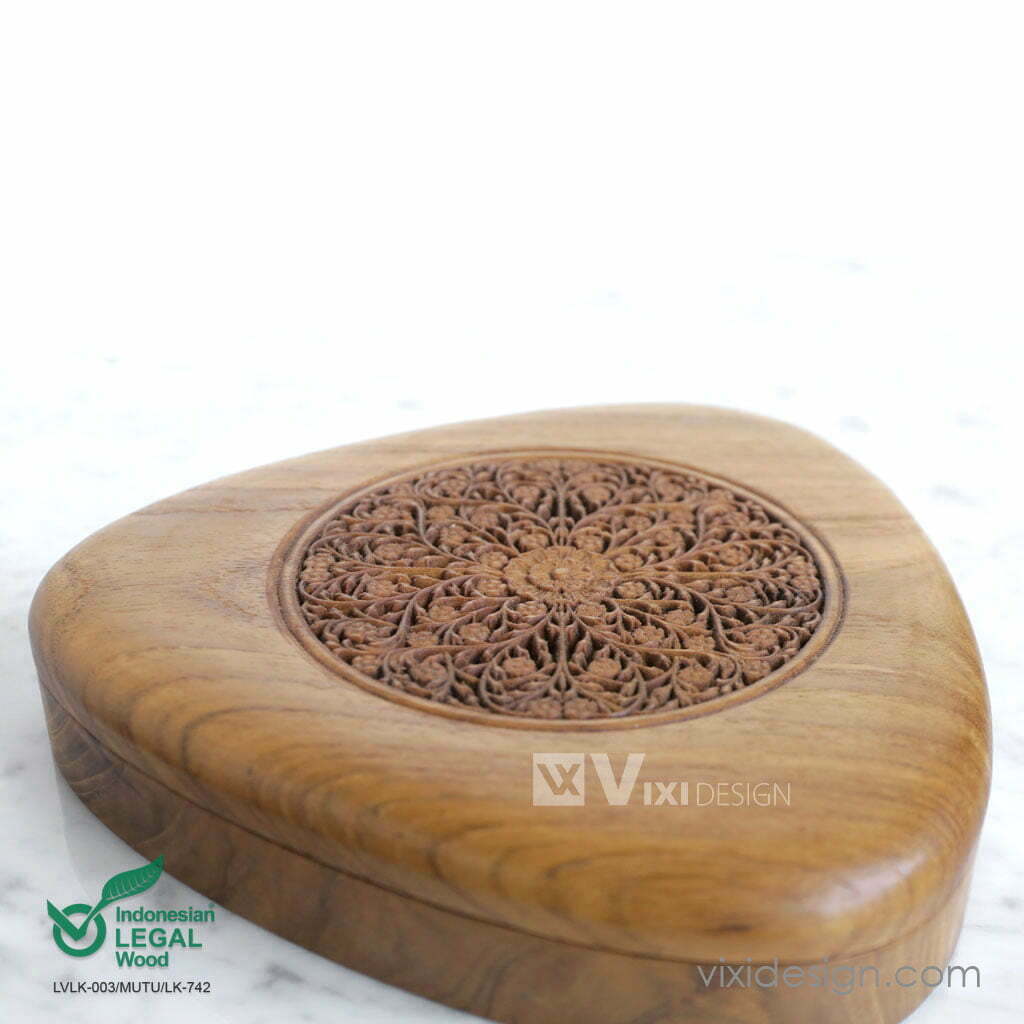 Luxury Wooden Jewelry Box Factory Indonesia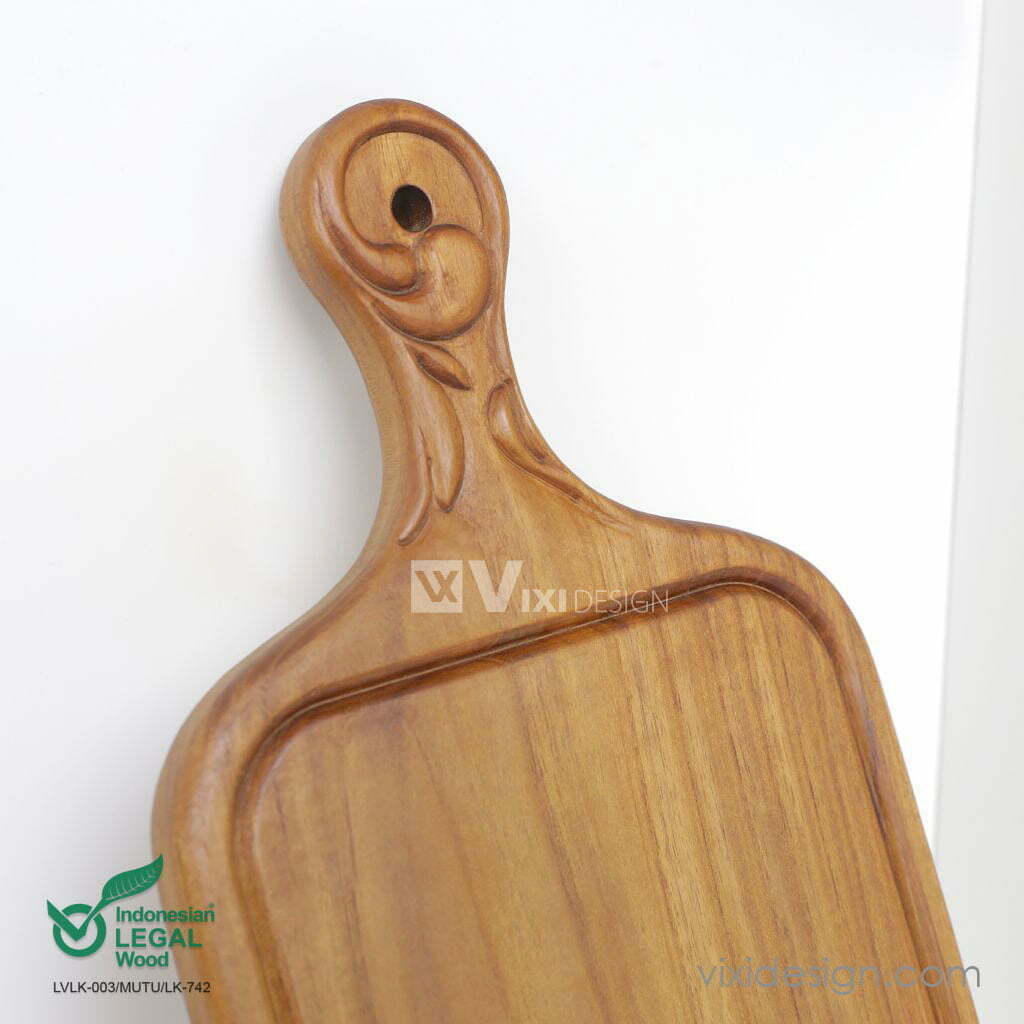 Luxury Design Teak Wooden Chopping Board With Hand Carving
While the wood factory to meet construction needs, of course, wooden beams and wooden boards for building construction are used only as a frame. In addition, there are also many wood materials used for interior and exterior designs such as wooden floors, wooden lists, wooden ceilings, wooden block walls or just a layer to beautify the room.
VIXI Design, are a wood factory for the needs of furniture, woodenware, and also for the construction of buildings and wooden houses which of course can meet your needs.
With a lot of experience, we work on several wooden interior projects, wooden houses, furniture projects, and also wooden mosque projects, and most of our projects use teak wood.